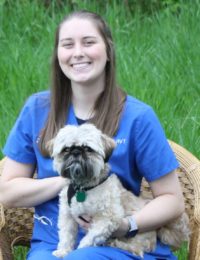 Registered Veterinary Technician
Dani graduated from Parkland College in 2019 with an associates degree in Veterinary Technology. She started at Kimberly Crest over the summer of 2018, but became a full-time technician after graduating.
Dani lives in Bettendorf with her fiancé and enjoys pet sitting, reading and hanging out with friends and family.