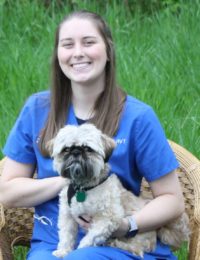 Registered Veterinary Technician
Dani graduated from Parkland College in 2019 with an associates degree in Veterinary Technology. She started at Kimberly Crest over the summer of 2018, but became a full-time technician after graduating.
Dani moved back home to Geneseo to live with her family and their Shih Tzu, Bentley. In her free time, she likes to go hiking, watch movies, and hang out with friends and family.