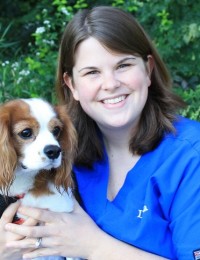 Veterinary Assistant
Dana joined Kimberly Crest in May of 2010. She graduated from the University of Northern Iowa with a Bachelors degree in Ecology.
Dana is married to her high school sweetheart Evan. She has two sons named Ethan and Owen, and a border collie named Mako. Dana is Fear Free Certified as well as being a certified dog trainer.
In her free time Dana enjoys being outdoors, fishing, sports, and spending time with family and friends.